Welcome to Falkrigia Shepherds, the Crafty Woodchuck and Appaloosa Acres
BEAUTY OF MIND, BODY, AND SPIRIT
TRAINING PAGE
OUR DOGS TRAIN IN A VARIETY OF VENUES
Since Falkrigia Shepherds came into existence, our dogs have attained over 30 different performance titles with many exciting wins including High In Trial at the 92 National Specialty. Many of these we have titled ourselves but many have also been titled by the wonderful people who have purchased them from us. Our first performance titled dog was our beautiful black Arras Kreiger CD TC.

The most exciting accomplishment was Falkrigis'a Inciting A Riot UD going High In Trial at the German Shepherd Dog Club of America 92 National in his FIRST trial for his first leg on his CD in a run-off with an OTCH. His owner/trainer Hazel Moseley also owned his sister Frostee UD. What a combination they were.

Almost all of our dogs also have excellent natural herding instinct and enjoy the occasional outings they get with sheep for certification. See Fun With Sheep

Very rewarding have been our dual-titled Champions and our lovely dual-titled ROM bitches and we look forward hopefully to many more with success in both the breed and performance arenas.

We're also very pleased to have dogs working well in Herding and in Schutzhund and to have an SAR certified dog working with Barbie Balyeat in Mississippi.


At Falkrigia, we believe the GSD should be a functional as well as beautiful creature and we strive to keep that in mind at all times.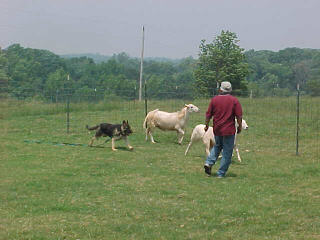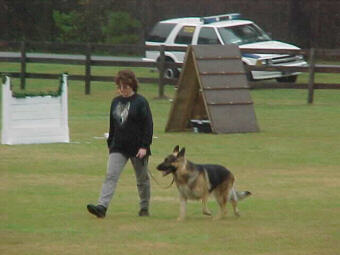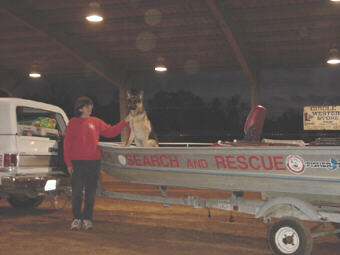 Falkrigia-Ropaja's Chateau Sami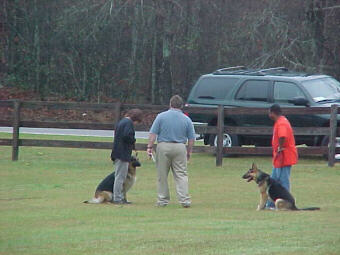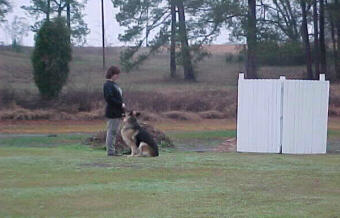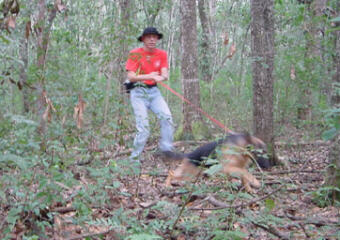 Falkrigia-Ropaja's Chateau Sami