Welcome to Falkrigia Shepherds, the Crafty Woodchuck and Appaloosa Acres
FIRED CLAY SCULPTURES
Most all of our fired clay sculpture pieces are hand-thrown, hand-built sculptures and sculptural vessels with many incorporating animal themes within the pieces themselves.
Memorial and tribute pieces can be done using hair from your own companion animal to immortalize it in pottery form. They can be done either in animal form or as vessels.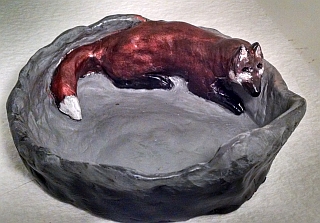 Clay Fox
This dish is an original handcrafted fired clay dish. It is not food safe and should only be cleaned with a damp cloth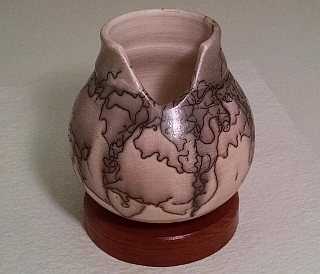 Fired clay horse hair pottery vase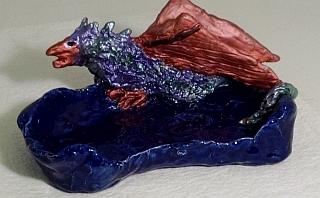 Fired clay dragon bowl.
This bowl is food safe but may be cleaned only with a damp cloth.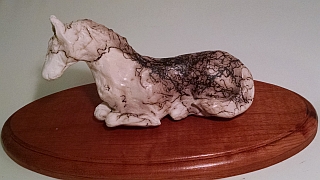 Horsehair memorial piece done in fired Clay
Comes with wooden base and brass plate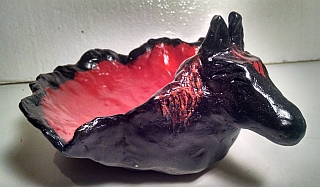 Fired clay Horsehead pottery bowl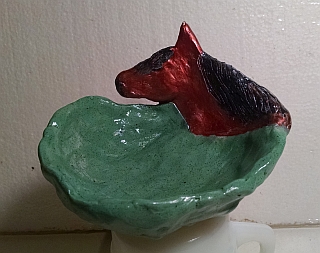 Fired clay Horsehead pottery bowl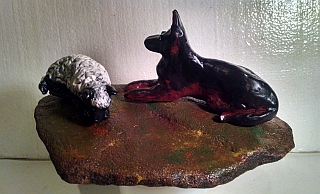 GSD and Sheep on Rock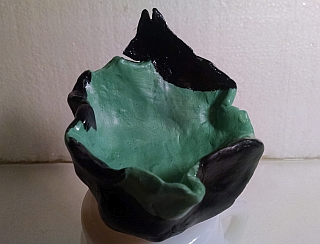 GSD Bowl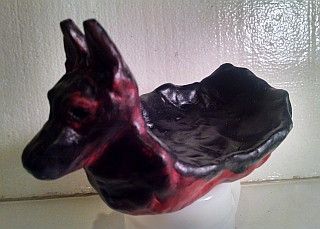 GSD Bowl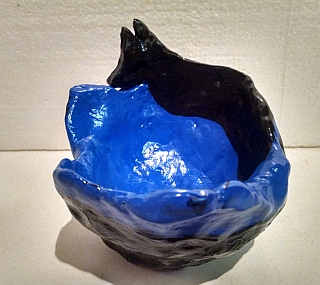 GSD Bowl With Tail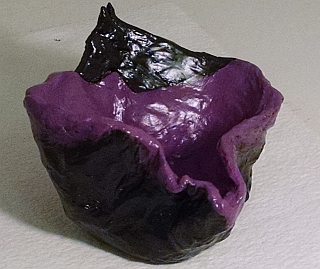 GSD Bowl Purple and Black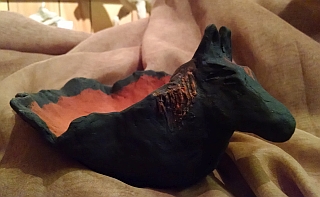 Horse Head Bowl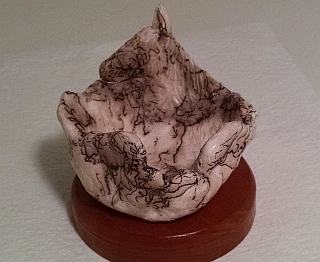 Horse Head Bowl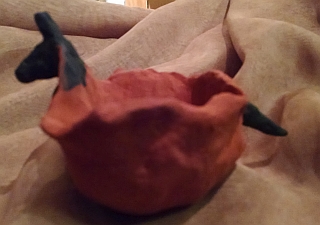 Horse With Tail Bowl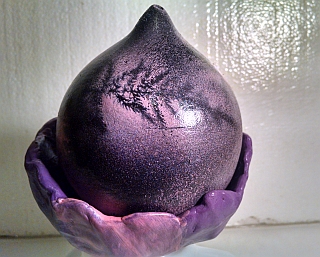 Mini Gourd Holder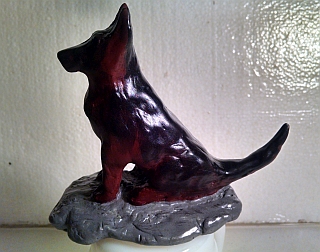 Sitting GSD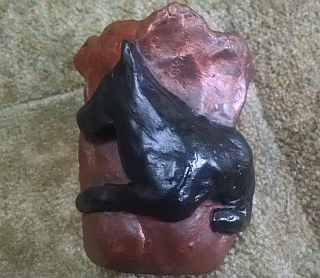 GSD Wrapped Vase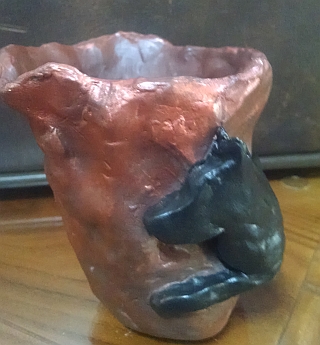 GSD Wrapped Vase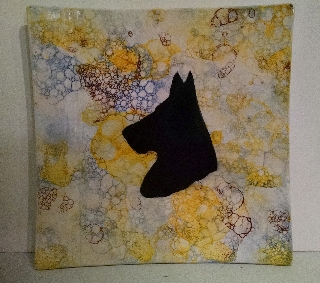 Bubble Tiled GSD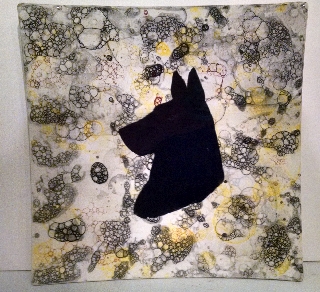 Bubble Tiled GSD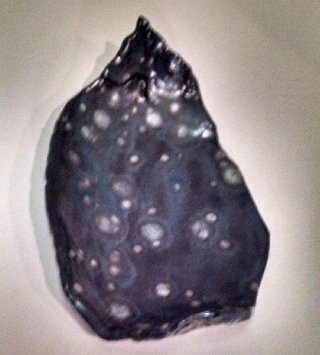 GSD Platter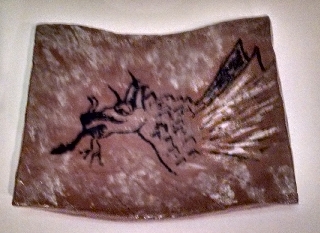 Curved Dragon Dish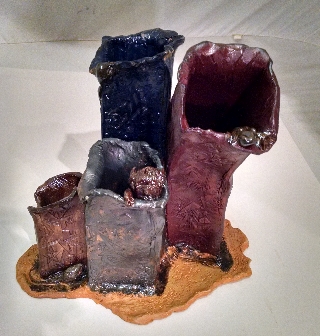 Gnome House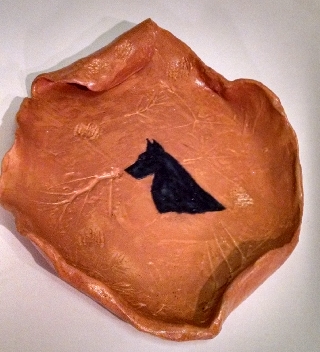 GSD Tiled Foliage Platter
"Tribute" Fired Clay Sculptures

Immortalize your beloved animal companion in a living Tribute or as a Memorial by having strands of their own hair or fur used in a unique pottery creation of enduring beauty and lasting memories.

Several options are available in creating your own 'Tribute in Clay'
CALL OR EMAIL US FOR PRICES OR TO ORDER
706-825-6837