OUR BRONZE STATUES
Enduring Beauty and Value
Created in the timeless, traditional Lost Wax Process
Black and Tan Coon Hound at Tree
Black and Tan Coon Hound at Tree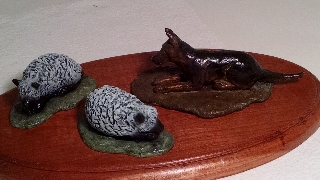 Guarding The Flock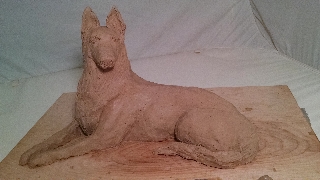 Ever Watchful Dog
This sculpture is in process and will be introduced at the 2015 national specialty in clay. There will be a precast discount on this limited edition of 15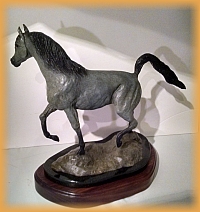 Horse Bronze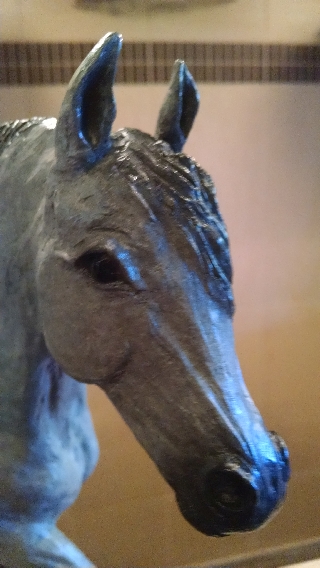 Legacy Horse Statue
The 'Legacy' arabian sculpture is a limited edition of 15 and can be done in most any patina of your choice. It stands approximately 19 inches tall by 20 inches long including the granite and wood base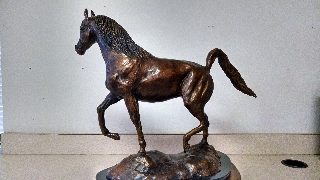 Legacy Bronze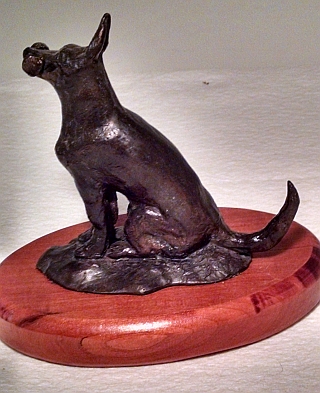 Is This Yours?
Bronze sculpture. Also available without dumbbell. Approximately 4 inches tall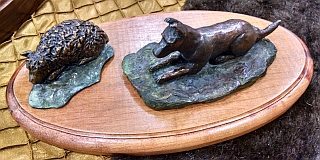 GSD and Sheep
Traditional Bronze GSD and Sheep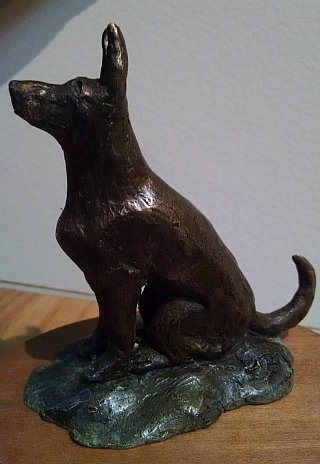 GSD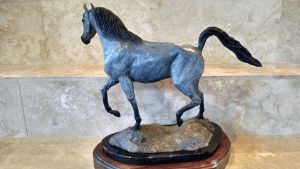 Stallion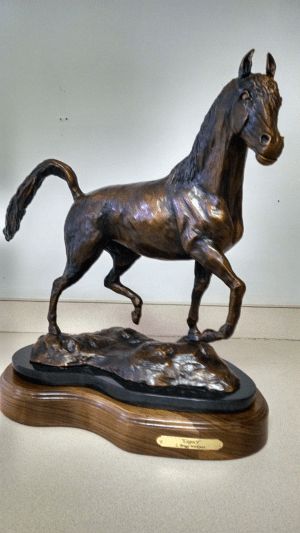 Stallion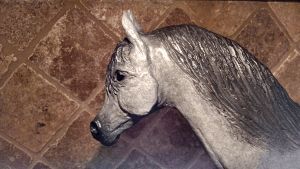 Stallion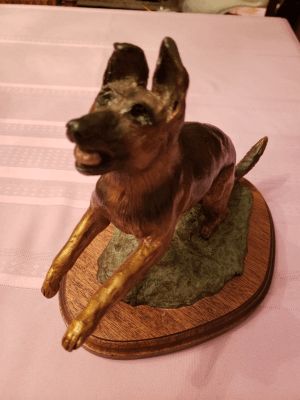 GSD
Lost Wax casting, or Cire Perdue in French, is the process by which a duplicate metal sculpture (often silver, gold, brass, or bronze) is cast from an original wax sculpture. It is an ancient technique belonging to the world patrimony of crafts, the oldest known example of the technique a 6,000-year old amulet from the Indus Valley Civilization. Other examples that date back to the third millennium B.C. have been found in Mesopotamia; and items found in the Cave of the Treasure hoard in southern Israel date to circa 3700 B.C., making them more than 5,700 years old! Lost-wax casting was wide-spread in Europe until the 18th century when a piece-moulding process became more predominant.
True Lost Wax Bronze creations are timeless, enduring and valuable works of art to be treasured for generations.
The process of creating a Lost Wax Bronze sculpture is a slow, intensive and truly masterful labor of love from its visionary inception to the final touch of the patina artist's hand. Basically indestructible, the piece gives a sense of immortality to its creator and a sense of satisfaction for the creator in its enjoyment by those who acquire it.
From the cold clay sculpture moving to the first mold...., to the wax image released from its subsequent mold to be cleaned and checked for any flaws,..... to the plaster mold which holds the wax piece as the fluid, molten bronze falls like liquid fire from the cauldron into the mold, dissipating the wax.....it then becomes Bronze in it's unequalled beauty when given its patina - the final touch.
Those who acquire a Lost Wax Bronze Sculpture have a treasure for the ages.
The Foundry:
CALL OR EMAIL US FOR PRICES OR TO ORDER
706-825-6837